StimSure
Build and tone muscle with StimSure - a state-of-the-art, non-invasive electromagnetic technology. This innovative device delivers up to 24,000 muscle contractions to the target area in just 30 minutes - offering natural-looking, consistent results that compliment your fitness journey.
Benefits & Results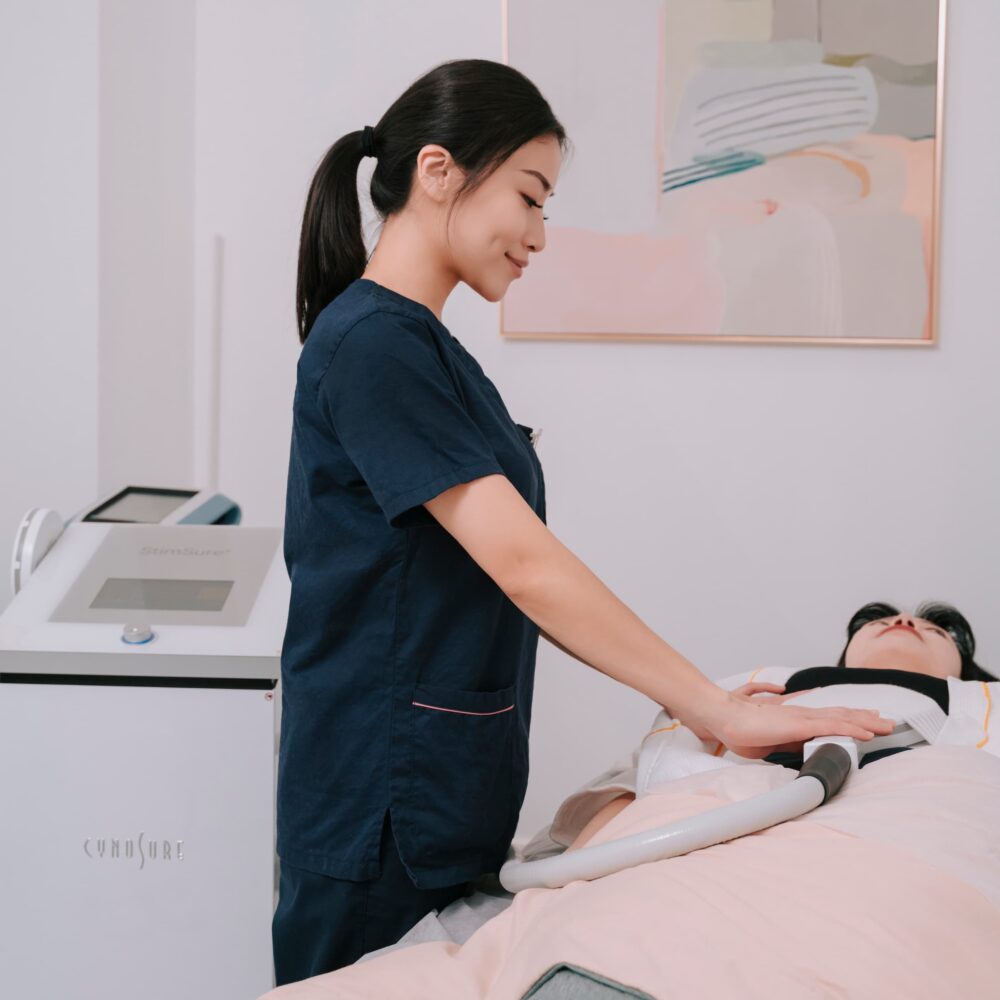 Tone and Tighten with StimSure
StimSure® is CE marked for muscular atrophy and can be used to strengthen and tighten the abdominal, gluteal and thigh muscles through methods of contraction and stimulation.
The StimSure® applicators generate an electromagnetic field that stimulates the motor neuron cells of the body's muscles, causing the muscle to contract as it would during movement or exercise. A prolonged contraction, made by a series of individual twitch contractions back to back, creates a maximal tetanic contraction that results in more efficient growth of muscle fibres. The electromagnetic field used in StimSure can engage the entire target muscle group, leading to visible results in fewer treatments.

Book your free consultation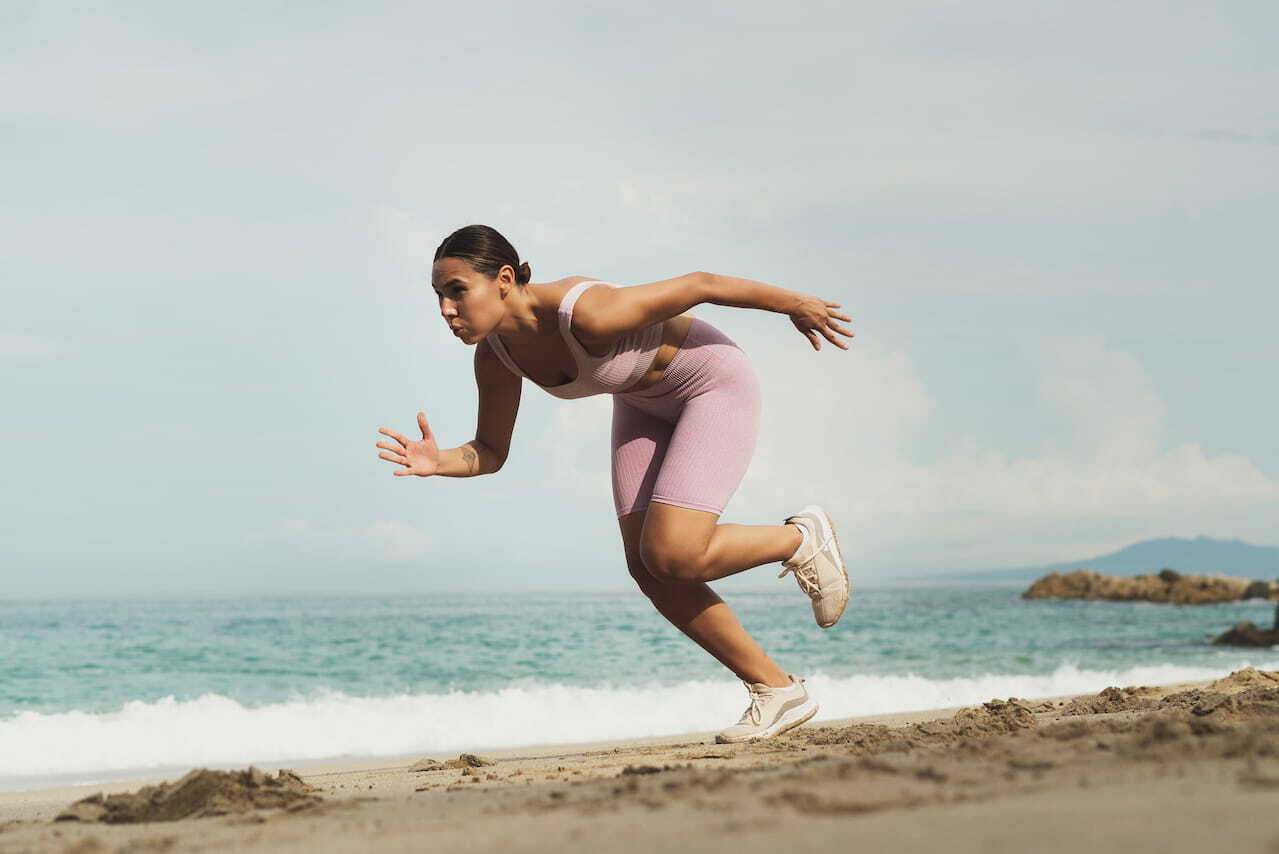 StimSure Treatment Areas
Treatment areas include:
Abdominal
Buttocks
Thighs
Calves
Biceps and tricep
What should I expect during the treatment?
You will feel your muscles contracting as you would during any physical exercise or movement. StimSure will contract your muscles up to 24,000 times during a 20-30 minute treatment - this is equivalent to doing approximately 800 crunches! The treatment levels can be personalised to your comfort levels, with the energy gradually increased each session.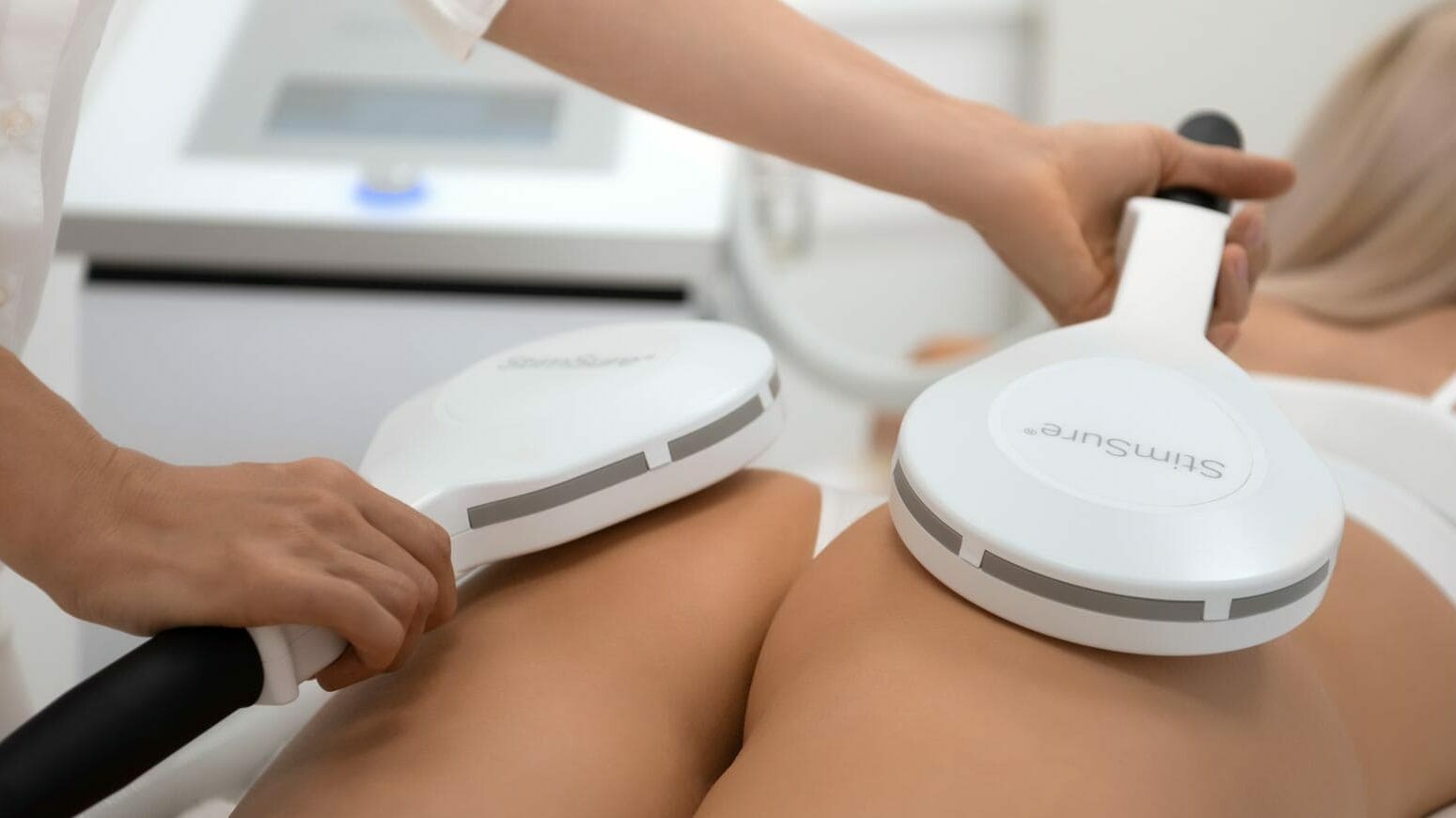 Common Questions
Is StimSure right for me?
With no recovery period or downtime, StimSure® is suitable for those who wish to build and define their muscles to complement their fitness journey.

How many treatments will I need?
Most people see desired results from 6-8 sessions of StimSure. However, this number will vary between people. During your consultation, our team will recommend the optimal number of sessions based on your desired results.
How long before I can resume normal activities?
There is no recovery period or downtime with StimSure, so you can return to your daily activities immediately after your treatment.
When will I see the results?
You will start to see and feel results right after your treatment. Full results are usually seen within 3-4 weeks after the full treatment plan.