Ultherapy
Ultherapy is the gold standard for non-invasive skin lifting and tightening.
Ultherapy is often referred to as a non-surgical face lift as it targets the same muscle layers that are treated in a surgical face lift. It works by stimulating collagen in the deep layers of the skin to give a more youthful and rejuvenated appearance. Ultherapy is a great option for those who want to lift areas where there is heaviness, sagging and signs of ageing.
Benefits & Results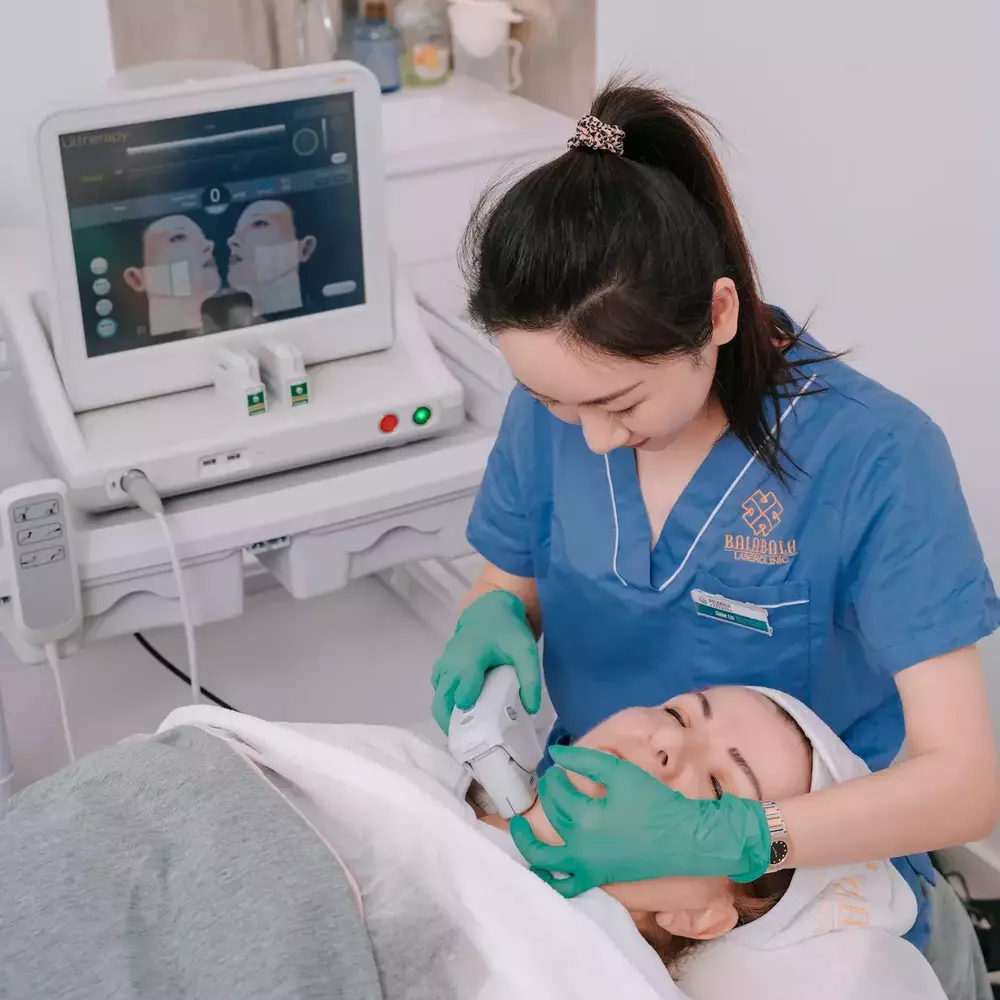 What is Ultherapy?
Ultherapy is a non-surgical treatment that uses micro-focused ultrasound energy to stimulate collagen production, helping to lift and firm the skin. Focused imaging allows our practitioners to visualise and target the energy in the areas of your skin that need it most - with the temperature, depth and amount of energy tailored to each individual. Ultherapy stimulates the body's collagen production for effective, personalised results.
As we age, our natural collagen levels begin to slowly break down. This results in a loss of skin elasticity, increase in fine lines and wrinkles, and skin that lacks its youthful look. Collagen degradation begins in our mid-twenties, where we begin to lose 1-2% of our collagen each year.
Book your free skin consultation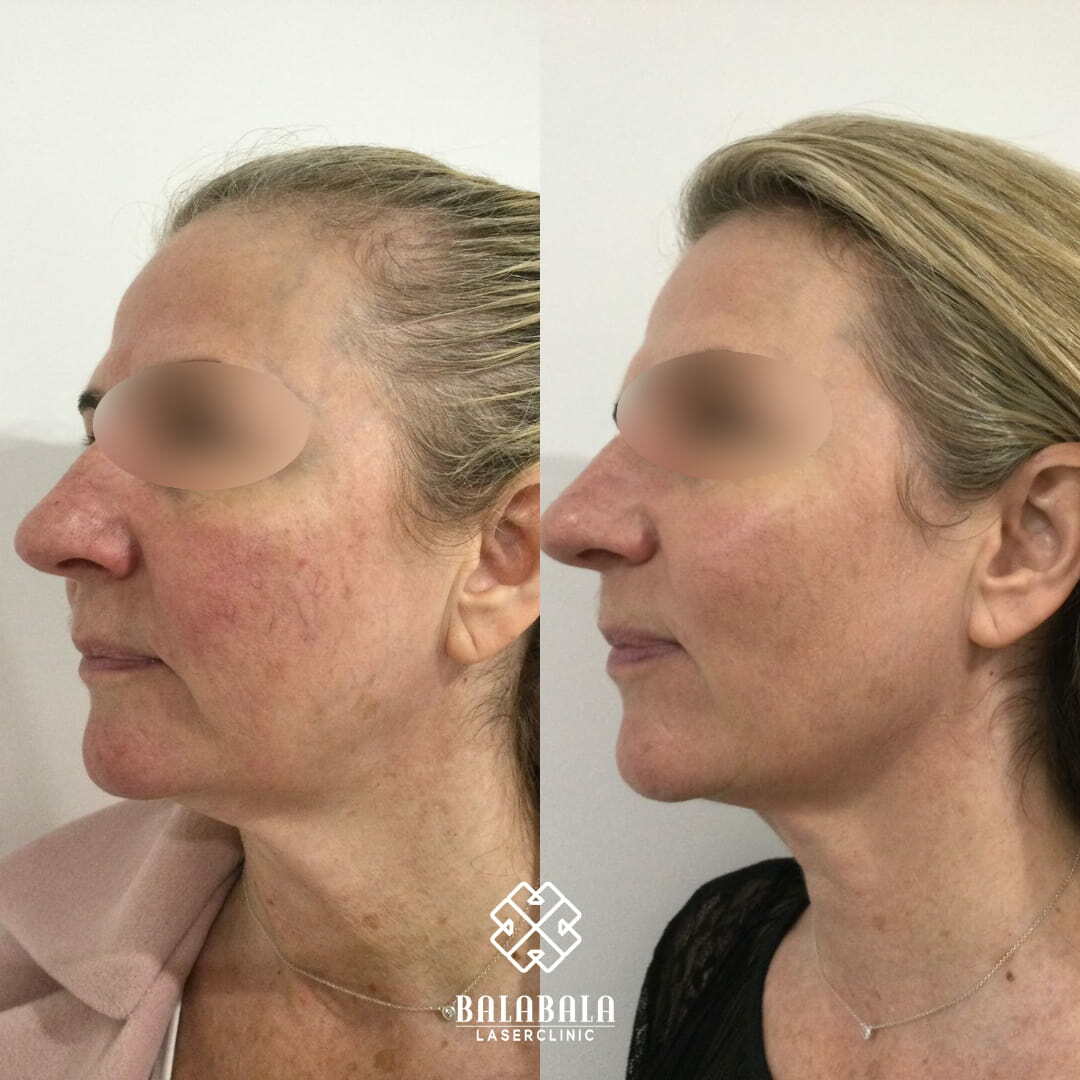 Natural, Long-Lasting Results
Ultherapy delivers natural looking results that will continue to improve over time. The new collagen that is produced will work to lift and firm the skin, giving a refreshed and rejuvenated look.
Ultherapy is a clinically proven, non-invasive alternative for those who are not willing or ready to undergo surgical procedures. 
Ultherapy Benefits
Ultherapy is safe – Ultherapy has been proven to be safe through clinical trials
Non-invasive – Ultherapy uses ultrasound energy to stimulate collagen production
Personalised results - everyone's facial features are unique. Ultherapy's energy can be precisely targeted to the areas that need it most
No recovery time – Return to your daily activity immediately after treatment 
Only one treatment required - full results can be seen after just one treatment, with results improving over time
How does Ultherapy compare to Thermage FLX?
Both Ultherapy and Thermage FLX work similarly in that they stimulate collagen production to tighten, lift and firm the skin. An advantage of Ultherapy is that the ultrasound energy is able to penetrate deeper than Thermage FLX, which generally makes those with facial heaviness (particularly in the lower face and cheeks) better candidates for Ultherapy. Read more about the differences between Ultherapy and Thermage FLX in our article post.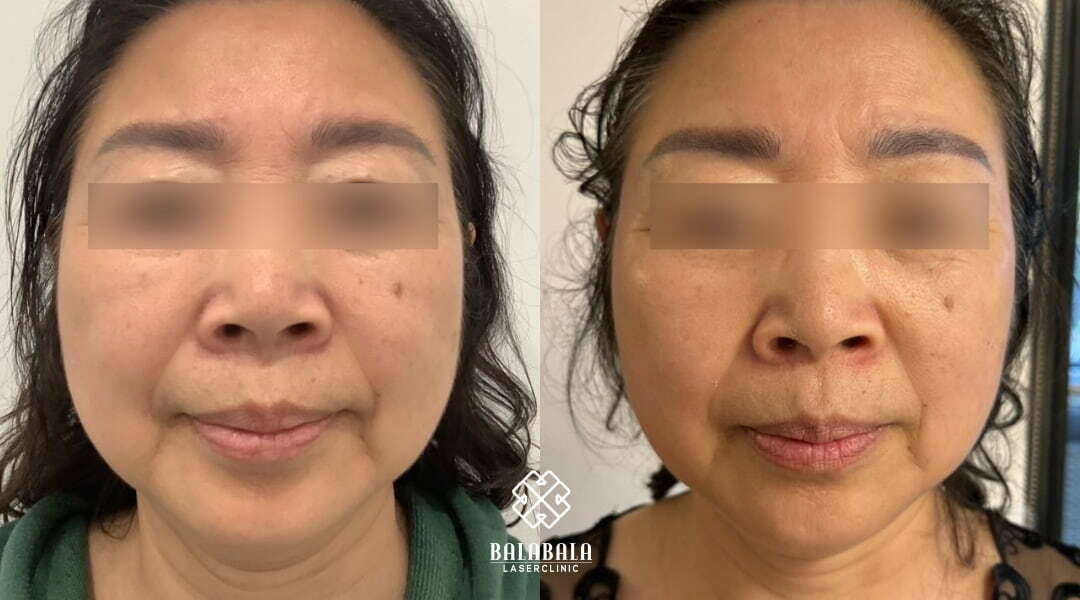 Ultherapy Before and After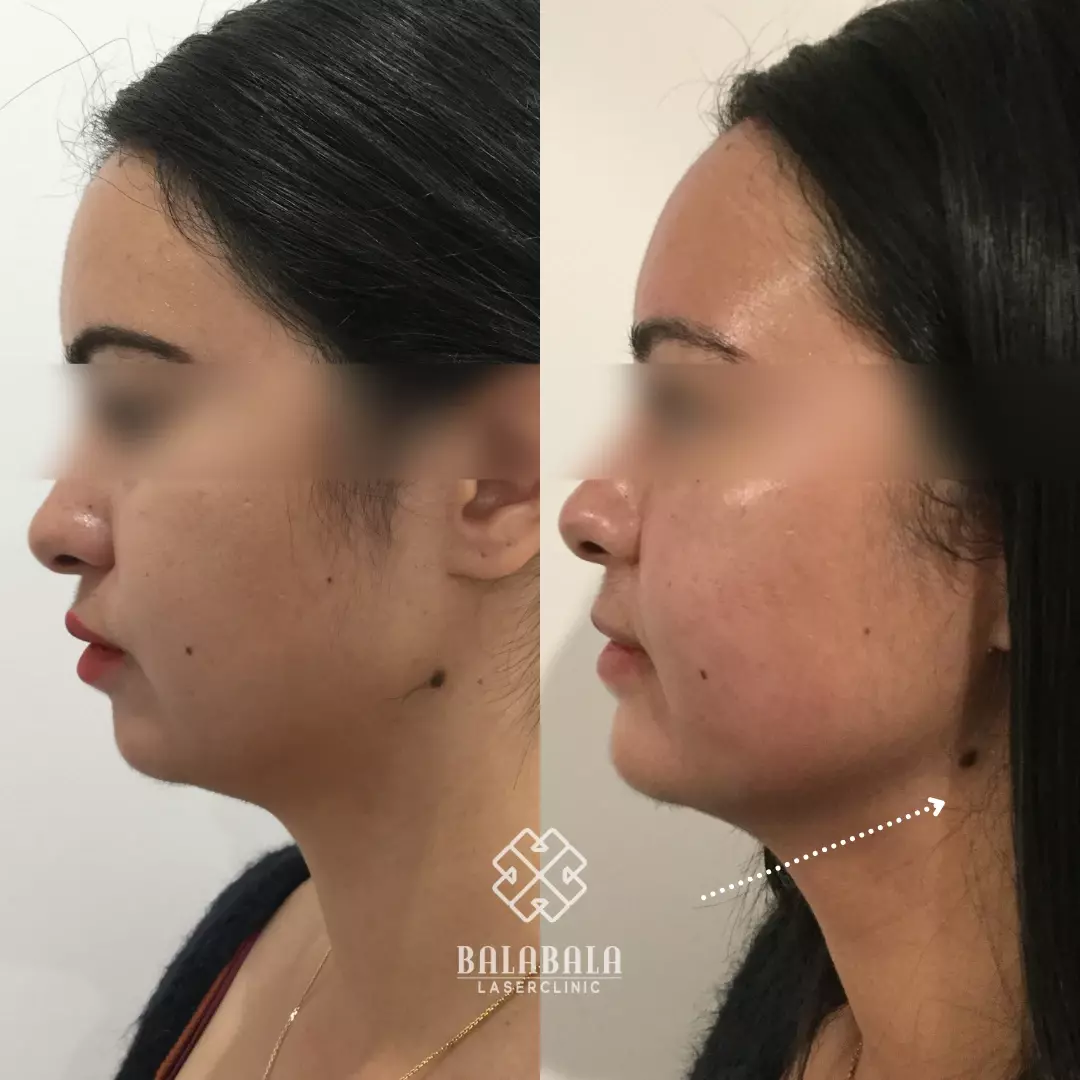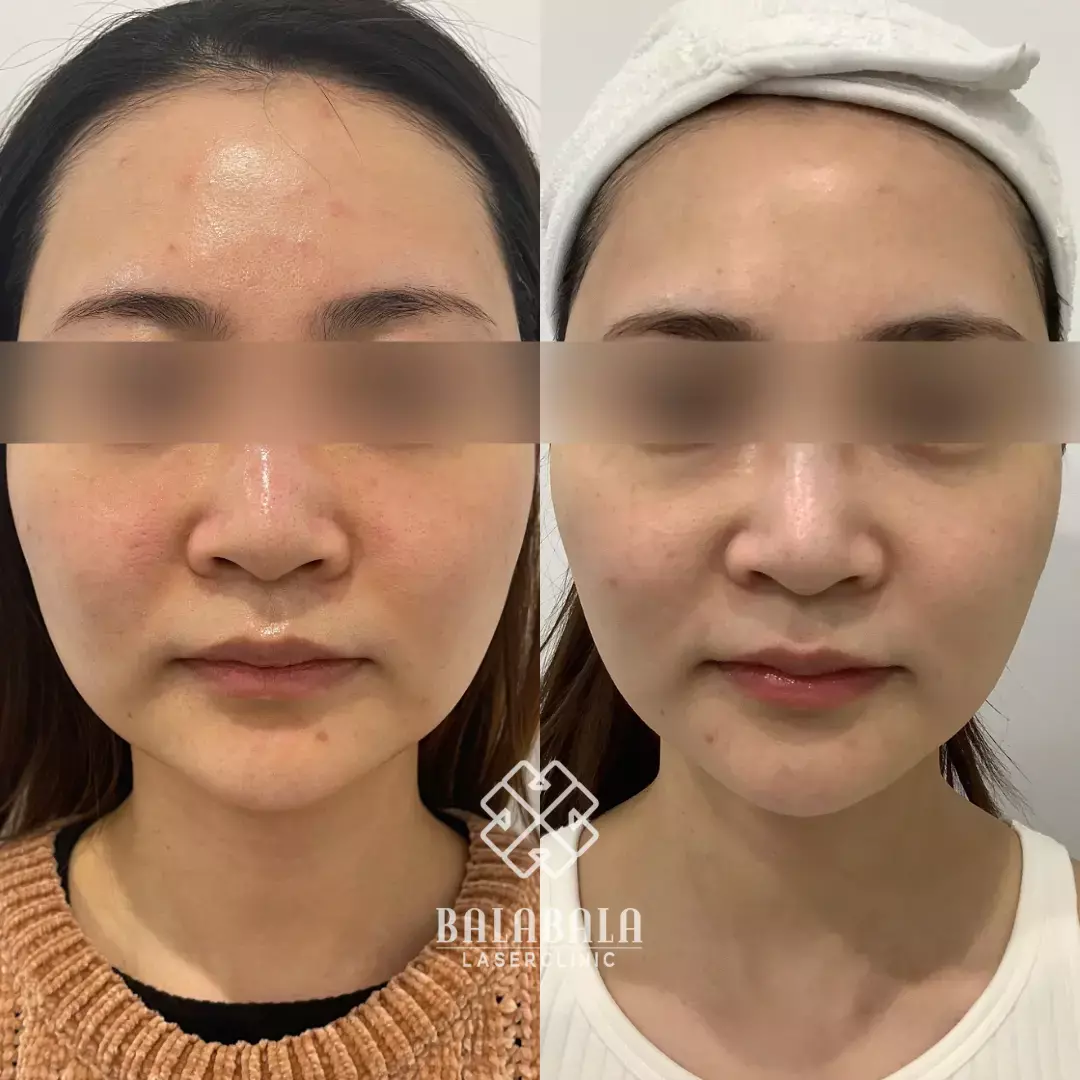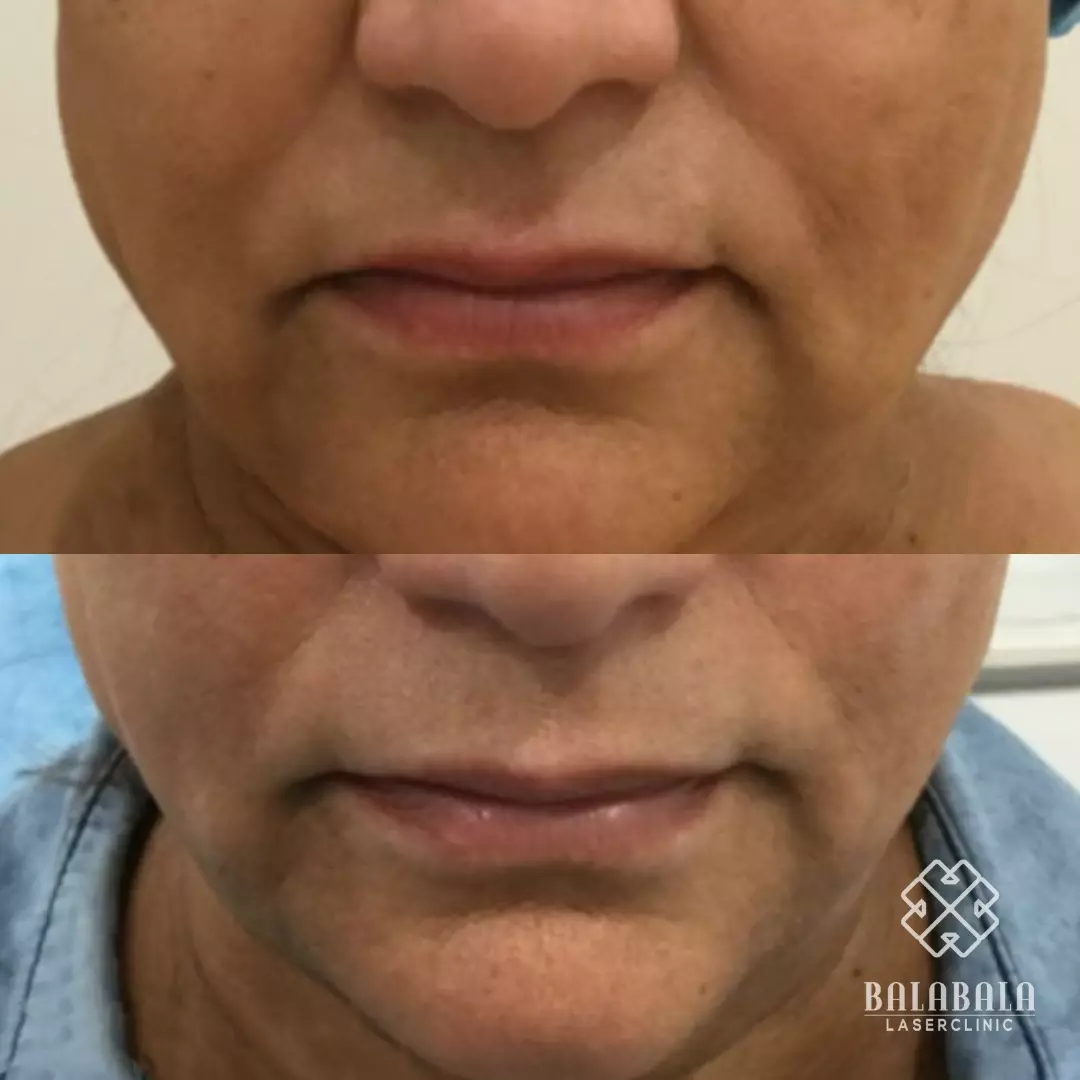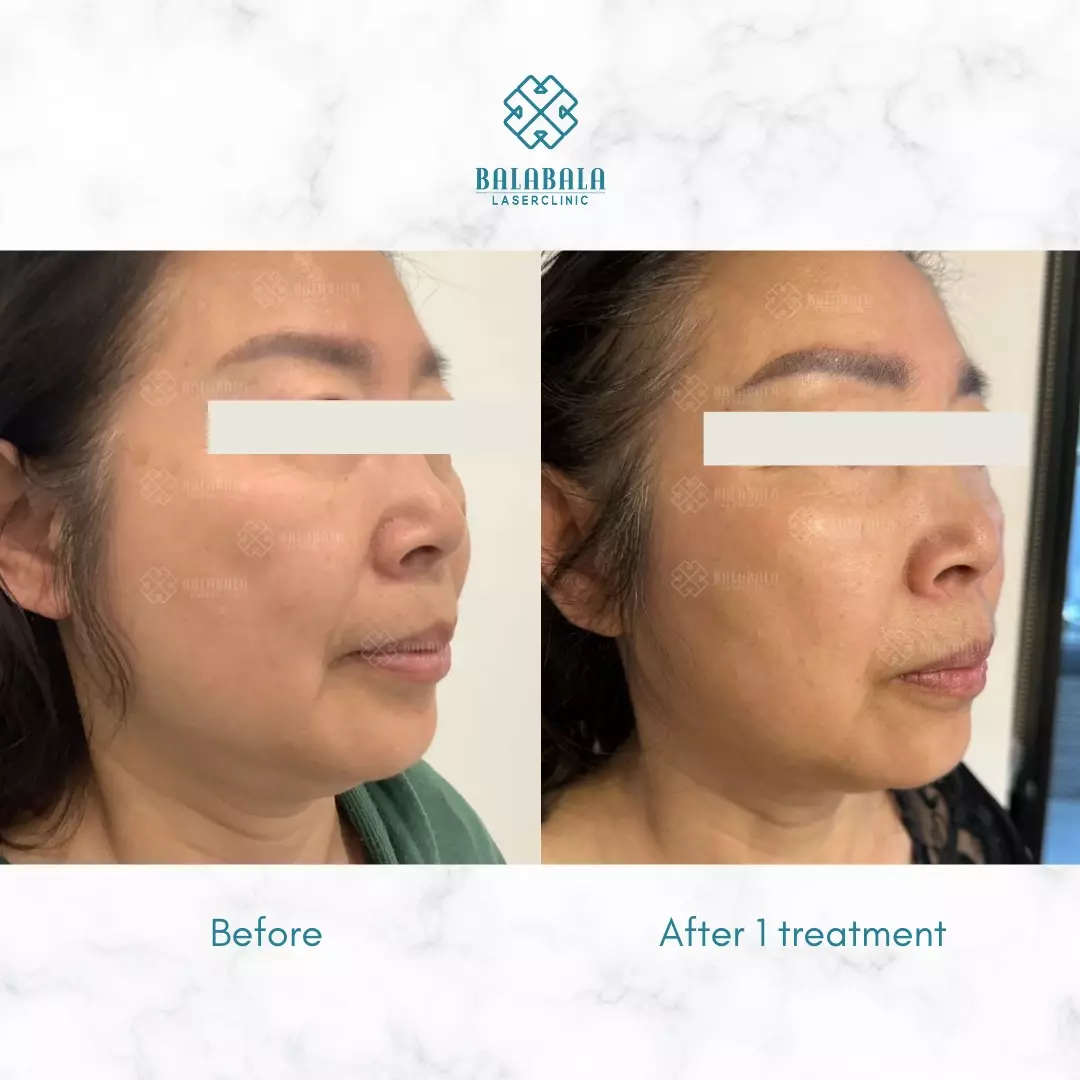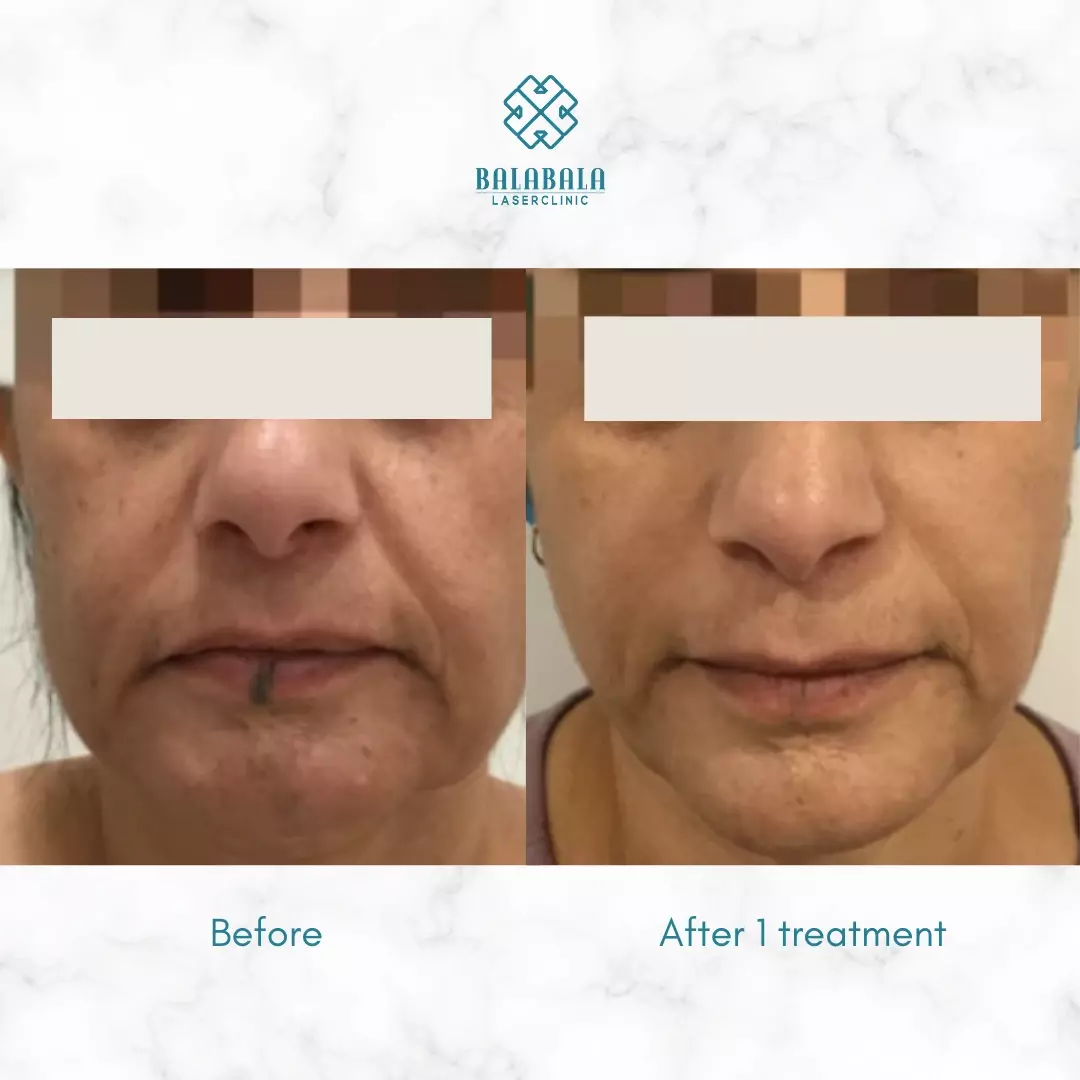 Common Questions
When will I see results after Ultherapy?
You will see immediate improvements that will continue to develop over the next 3-6 months as your body naturally regenerates collagen.
How long do results last?
Results from Ultherapy can last a year or longer - depending on your age, skin condition and other factors. Your treatment practitioner can advise you on the best treatment plan to prolong your Ultherapy results.
How many Ultherapy treatments will I need?
Only a single treatment is needed to see the full benefits of an Ultherapy treatment. Many clients decide to do a yearly Ulthera treatment to maintain their results. While you may observe immediate improvements, the full benefits of Ultherapy become apparent over several months as collagen regeneration continues. Our experienced team can put together a personalised treatment plan to maintain and improve your results.
Where can Ultherapy be used?
Ultherapy is commonly used on the face and neck, including:

The jawline
Jowls / lower face
The forehead and brow area
Marionette lines around the upper lip and chin
Wrinkles on the decolletage
Is there any downtime with Ultherapy?
There is no downtime after your Ultherapy skin tightening treatment - you will be able to return to your daily activities following your treatment. However, you may experience some redness and skin sensitivity. This usually subsides within a few days.
Is Ultherapy safe?
Yes, Ultherapy is a safe treatment and both TGA/FDA approved. It has been extensively researched and used for skin tightening and lifting treatments. The precise targeting of ultrasound energy using real-time imaging helps to enhance treatment safety.
What is the difference between Ultherapy and other non-invasive skin treatments?
The main difference between Ultherapy and other non-surgical treatments is that Ultherapy delivers very defined rays of micro-focused ultrasound energy of high temperature directly into the skin. This high temperature is optimal for collagen stimulation, allowing for stronger clinical outcomes.