PDO Mono Threads
PDO Mono Threads are a skin rejuvenation treatment that work gradually over time to stimulate collagen production. This results in skin that is tighter and firmer, with a reduction in fine lines and wrinkles.
Benefits & Results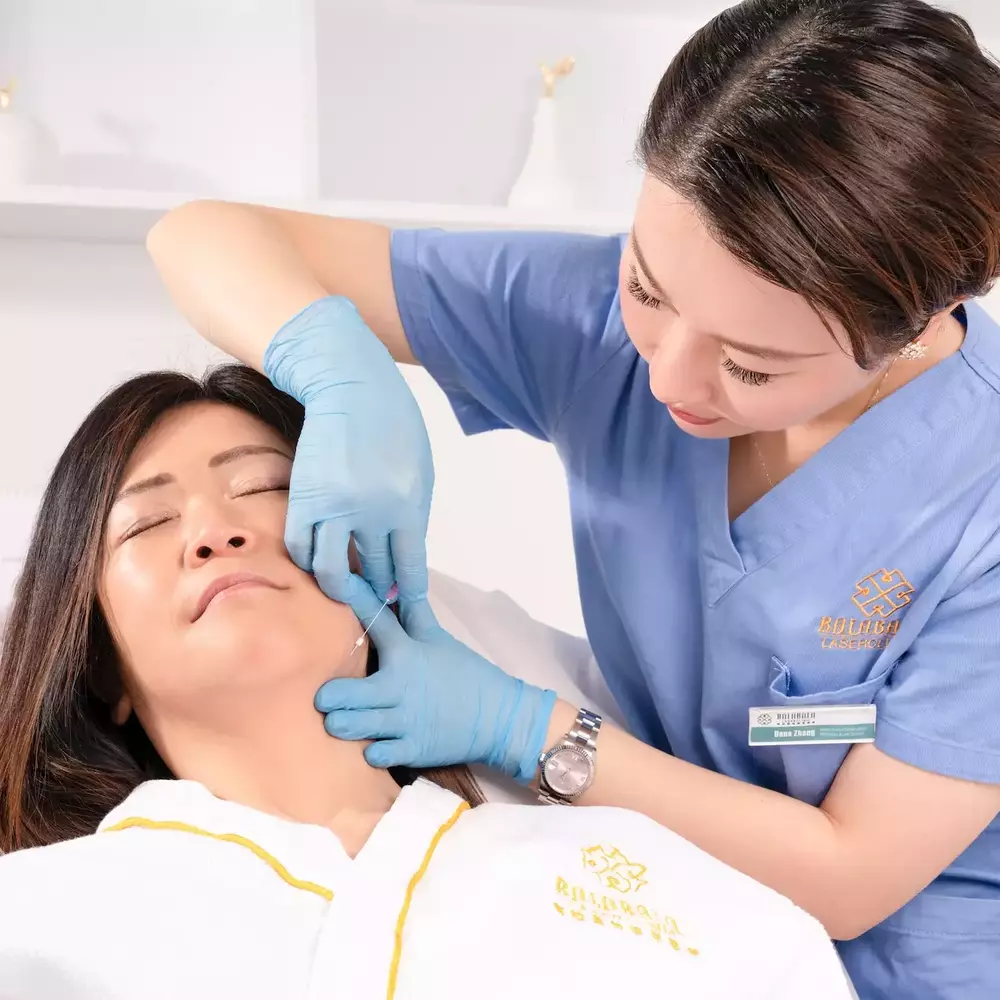 How do PDO Mono Threads work?
PDO Mono Threads rejuvenate the skin by stimulating collagen production. The PDO Mono Threads are placed under the skin into the sub-dermal layers via a cannula. Over the course of around 3 to 6 months, the threads will slowly dissolve - stimulating collagen synthesis to tighten and firm the skin. Due to this, results will gradually improve over time as new collagen is produced. The results from PDO MDO Threads typically last for up to 12 months.
Book you free skin consultation
PDO Mono Threads: Treatment Areas
One of the benefits of PDO Mono Threads is that they are customisable to the areas that you would like to tighten and rejuvenate.  Common treatment areas include the cheeks, jawline, neck, marrionette lines, chin and eye area.

Enhance your results
The results from PDO mono threads can be enhanced when combined with dermal fillers or collagen stimulators to add volume and definition. Anti-wrinkle injections can also be used in combination with PDO Mono Threads to improve the appearance of wrinkles. During your initial skin consultation, our team of experienced staff can recommend an appropriate treatment plan to achieve your desired results.
Book your free skin consultation
Common Questions
Who are PDO mono threads suitable for?
PDO mono threads are suitable for most people that are looking to tighten and firm the face. PDO mono threads can also be used as a preventative treatment to target sagging or loss of volume. PDO mono threads are not suitable for clients with bleeding disorders, those taking blood thinning medication, or women who are pregnant or breastfeeding. For patients with very thin skin, other anti-ageing treatments such as Thermage FLX may be a better alternative.
How many treatments are required?
Only 1 treatment is required to see full results from PDO mono threads.

How long do results last?
Results last for approximately 9 to 12 months.

Will the PDO mono threads stay in my skin?
PDO mono threads will gradually dissolve over the course of about 3 to 6 months as new collagen is formed.