When approaching your redness and rosacea concerns, our main priority is to calm the skin by reducing the underlying inflammation.
At BalaBala Laser Clinic, we see great results when treating rosacea, redness prone or enlarged capillaries using intense pulsed light (IPL) therapy. IPL helps to reduce inflammation in the skin, giving you a clear and even skin tone.
Hydrating facials can be paired with IPL to further calm and soothe the skin, while also boosting hydration and skin barrier function.
Book a free skin consultation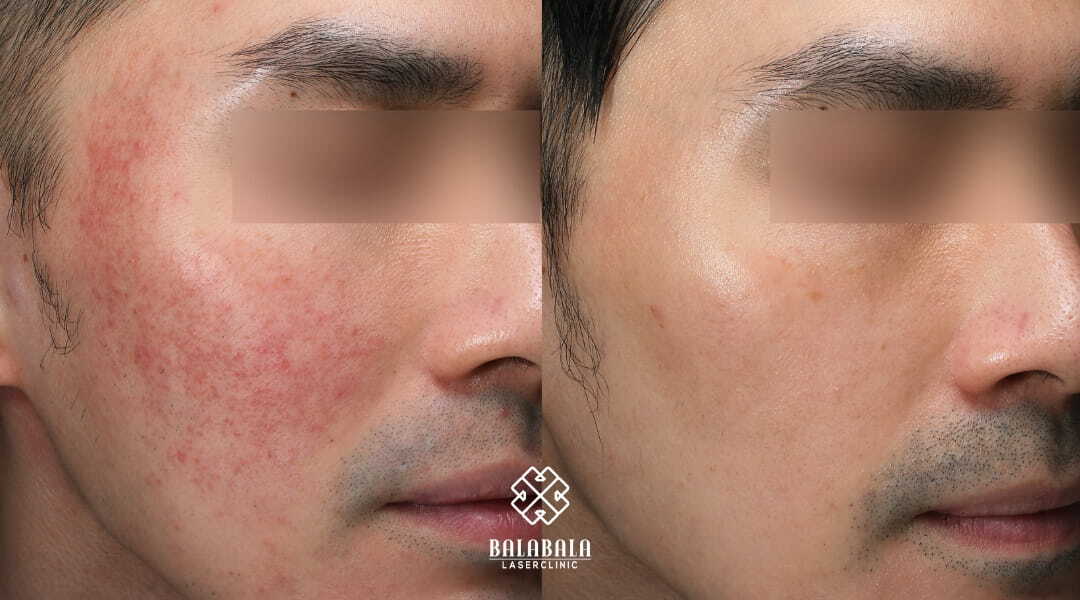 Recommended treatments for redness and rosacea