Dermal Fillers
Dermal fillers are a safe and effective way to enhance your natural features by adding volume, structure and definition.
During your complimentary consultation, our cosmetic nurses will guide you through the best options to enhance your facial features using fillers. Our experienced cosmetic injectors are committed to maintaining a natural appearance, working with your natural features to achieve facial harmony.
Benefits & Results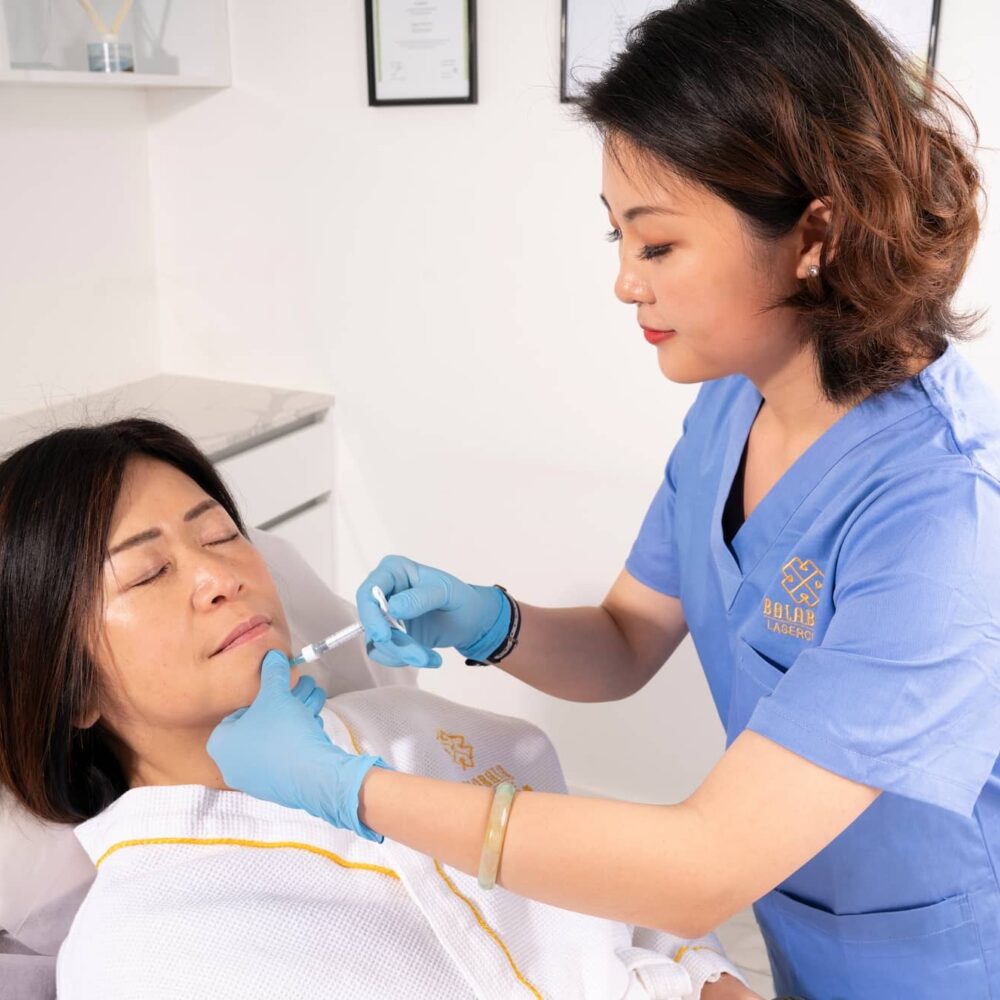 One filler treatment can make a difference
Dermal fillers have grown in popularity due to the virtually instant results that clients see. Immediately after your filler treatment, you can see a decrease in wrinkles and restored volume. The longevity of results is another reason why fillers are becoming increasingly popular. Results typically last for 6-9 months, but in some cases can last for 12 months or longer.
Book your free skin consultation
How do fillers work?
Dermal filler is a smooth injectable gel containing hyaluronic acid - designed to replace the hyaluronic acid that you have lost. It does this by filling the space of volume loss which improves folds and wrinkles, as well as attracting water to replenish moisture to your skin. It also has a biological effect on your own hyaluronic acid by encouraging it to increase collagen and elastin production which improves skin integrity and quality. Overall this restores a natural and youthful appearance.
Treatment Areas Include:
Cheeks
Jawline
Nasolabial folds
Tear trough
Lips
Chin
Pairing dermal fillers with anti-wrinkle injections
For a dramatic facial rejuvenation, dermal filler can be paired with anti-wrinkle injections to treat different types of wrinkles. Anti-wrinkle injections help to target dynamic wrinkles which are caused by repetitive moments - for example, on our forehead or frown lines.
On the other hand, dermal fillers smooth out static wrinkles which are noticeable when your face is at rest. Fillers and anti-wrinkle injections are also typically used in different parts of the face. Combining fillers with anti-wrinkle injections offers a complete anti-ageing solution that helps to create a more youthful, rejuvenated appearance.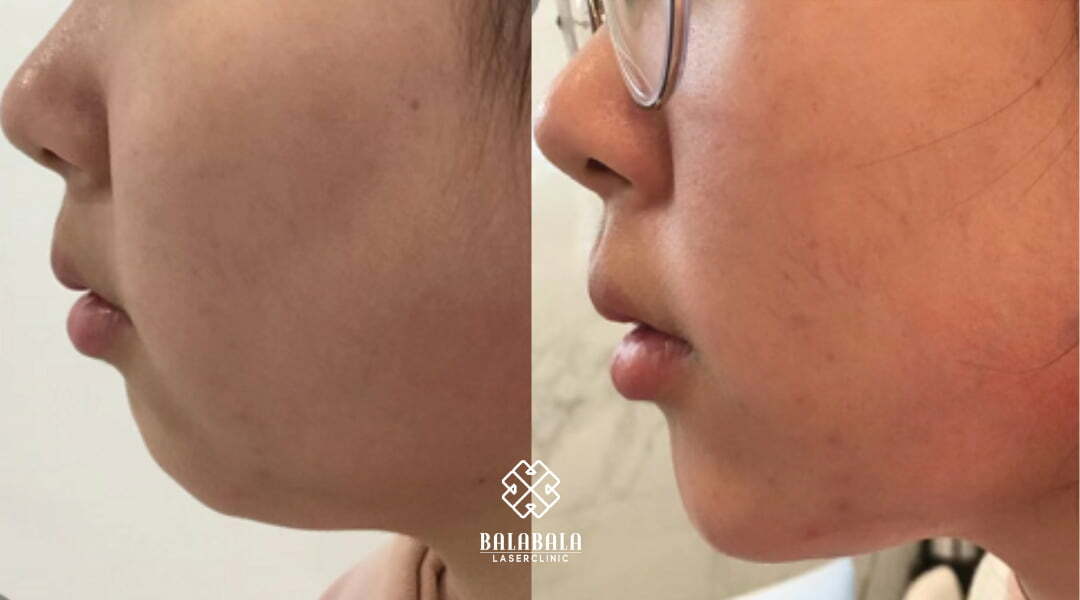 Dermal filler for dark circles
BalaBala Laser Clinic offers an advanced dermal filler specifically designed to treat dark under eye circles. This filler is formulated with hyaluronic acid and 14 essential nutrients to target multiple causes of dark circles. The essential nutrients in this unique formula helps to brighten, rejuvenate and treat fine lines, while the hyaluronic acid fills the hollowness under the eye. 
A common cause of dark circles is the hollowness or depression in the tear trough area, causing the elevated area around the depression to cast a shadow. By filling this area with hyaluronic acid, we can remove the shadow that creates the appearance of dark circles. We recommend this treatment to patients who have unsuccesfully tried many different treatments to improve their dark under eye circles. 

Book your free skin consultation
Common Questions
How should I prepare for dermal filler treatment?
Every client's skin journey at BalaBala starts with a skin consultation. During your consultation, our Registered Nurses will do a skin assessment and discuss your areas of concern. To achieve your desired results, a personalised treatment plan will be made.

What to expect during the treatment?
Before administering fillers, our nurses will cleanse your face and then apply numbing cream to the treatment area. A treatment will typically take between 30 to 60 minutes.

When can I expect to see results?
You will be able to notice the results of your dermal fillers straight away. Depending on the type of filler and the area in which it is administered, it may take 3 to 4 weeks for the full results to be observed. Our Registered Nurses will do a complimentary review to monitor your progress following the treatment.

How long do dermal fillers last?
Dermal fillers do not provide permanent results - however, they are long lasting. As a general guideline, most dermal fillers can last anywhere from 6 to 12 months. This will depend on the type of filler used, your skin maintenance, as well as other factors.