Fotona Angel Brightening
(Only available at Adelaide clinic)
Achieve a brighter, even complexion with Fotona Angel Brightening. This laser treatment targets superficial pigmentation including sun damage, freckles and age spots to give the skin a beautiful, natural glow.
Benefits & Results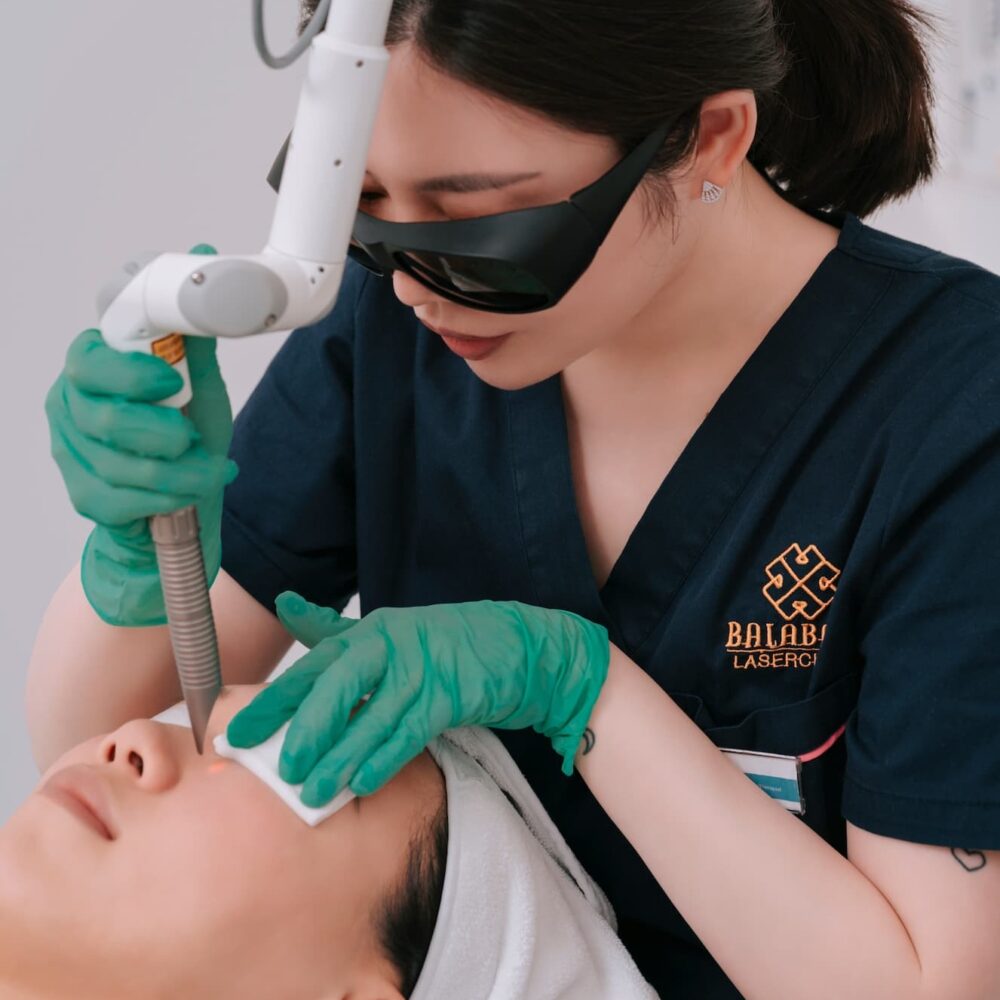 How does it work?
Fotona Angel Brightening is a safe and effective laser solution for superficial and deep skin pigmentation. Fotona laser produces short picosecond pulses of intense light that are absorbed by the melanin in the pigmentation. This pigment is broken up into tiny particles that are then removed by the body's immune system.

Book your free skin consultation
Complete skin rejuvenation
Fotona Angel Brightening targets not only pigmentation, but also texture, redness and collagen stimulation for a complete skin rejuvenation treatment. The treatment is finished with a micro laser peel that polishes the skin for a natural, radiant glow.
What's the difference between Fotona and PicoSure?
Fotona laser is effective at removing pigmentation that is located in superficial layers of the skin. At your skin consultation, we will do a Visia skin analysis to determine which laser treatment is best for your skin concerns.
Many clients see great results from combining PicoSure laser with Fotona laser treatments. Our friendly staff will be able to give you a personalised plan to treat your pigmentation concerns.
Common Questions
Who is it suitable for?
Fotona Angel Brightening is suitable for anyone that is looking to target pigmentation such as sun damage, age spots and freckles. During your skin consultation, our laser specialists will use Visia skin analysis to analyse your pigmentation. Based on this analysis, we will recommend the best laser option for your pigmentation concerns.
How many treatments is best?
This depends on your skin condition and pigmentation concerns. As a general guideline, we recommend clients to do 3 sessions of Fotona Angel Brightening.
How long between treatments?
For best results, we recommend to do Fotona Angel Brightening treatments once every 4 weeks.