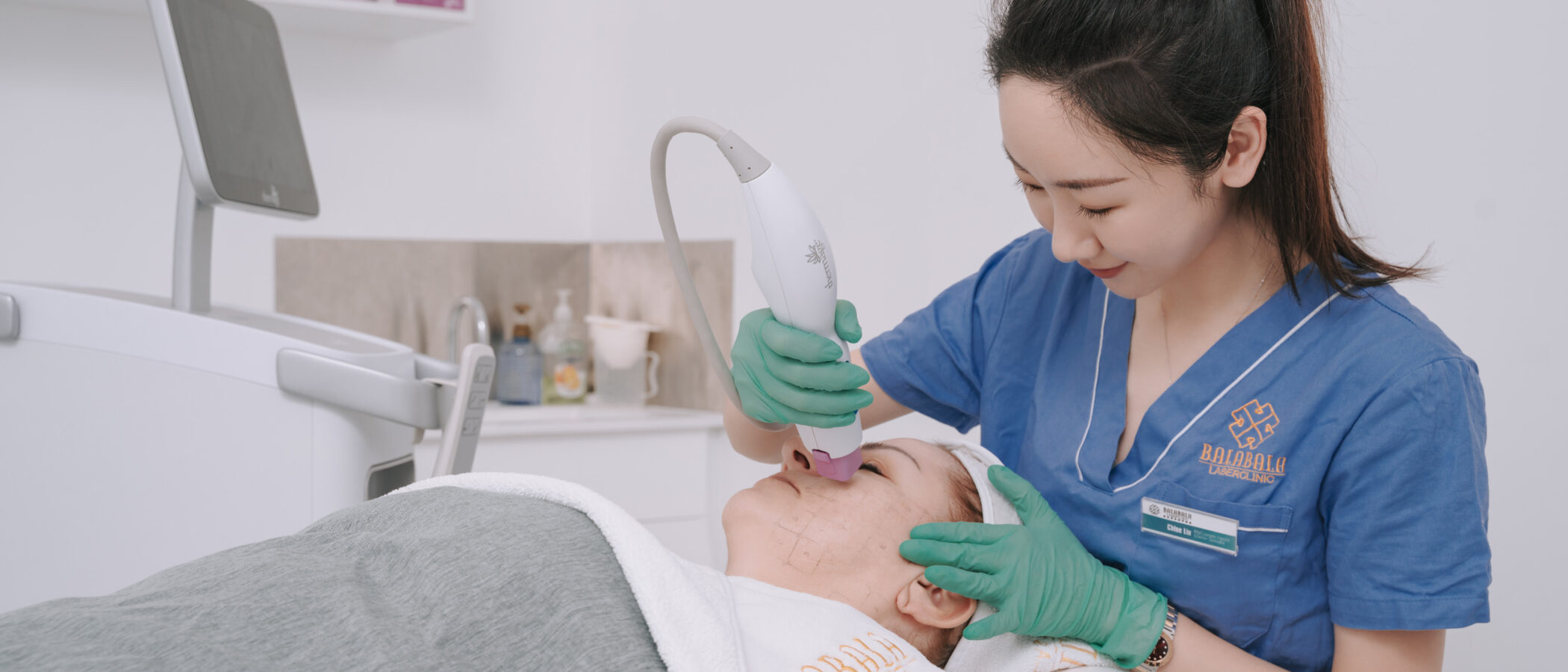 Thermage FLX vs Ultherapy: Which Treatment is Right for You?
At BalaBala Laser Clinic, we specialise in non-invasive anti-aging treatments that can help to tighten, lift, and firm the skin. These treatments include Thermage FLX and Ultherapy, which are both recognized as the gold standard for non-invasive anti-aging treatments. Both Thermage FLX and Ultherapy have received approval from the FDA and TGA, demonstrating their effectiveness and safety.
One question we often receive is, "Which treatment is better for me: Thermage FLX or Ultherapy?" Thermage FLX and Ultherapy are both non-invasive skin tightening and lifting treatments that are used to improve the appearance of ageing skin. Both treatments use energy to stimulate the production of collagen, which helps to tighten and lift the skin. However, there are some key differences between the two treatments that you should consider before deciding which one is right for you.

Thermage FLX vs Ultherapy: How do they work?
Thermage FLX: Tightens, firms and contours the skin
Thermage FLX is a popular treatment among our clients due to its ability to produce effective results in skin tightening, lifting, and re-contouring. It uses radiofrequency (RF) energy to stimulate collagen production and contract existing collagen proteins, resulting in a rejuvenation process that can improve the appearance of sagging skin and reduce the appearance of wrinkles and crepey skin. At BalaBala Laser Clinic, we have extensive experience with the Thermage FLX treatment, having successfully performed thousands of treatments for our clients. We have even developed a special technique to enhance our client's results.



Ultherapy: Lifts and firms, targeting the deeper layers of your skin
Ultherapy is a non-invasive treatment that uses advanced ultrasound technology to lift and tighten the skin from within. It utilises micro-focused ultrasound energy to reach the same depths as a surgical facelift, making it a popular choice for those seeking a non-surgical option to address sagging or loose skin without any side effects or downtime. During treatment, Ultherapy heats deep skin tissue with ultrasound, which stimulates the production of new collagen over time, helping to lift and firm the skin.
One of the unique features of Ultherapy is its use of image visualisation, which allows our practitioners to visually detect areas of depleted collagen in the SMAS (superficial muscular aponeurotic system) layer and deliver highly targeted, accurate skin regeneration treatment. This technology makes Ultherapy a precise and effective option for improving the appearance of sagging skin.
Book your free skin consultation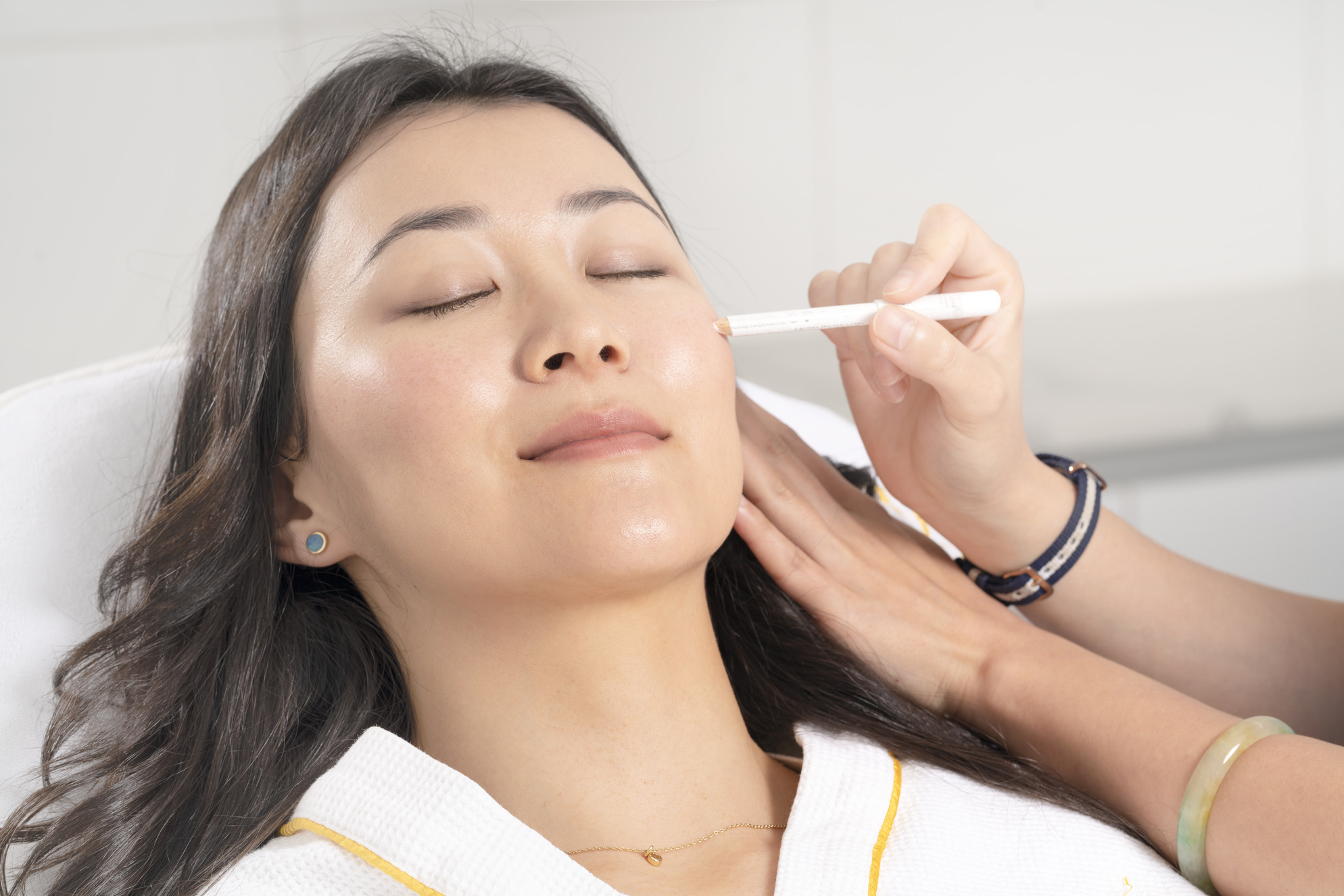 Thermage FLX vs Ultherapy: Treatment Areas
At BalaBala Laser Clinic, we offer Thermage FLX treatments for the face, neck and eye area. Thermage FLX can also be used to treat skin laxity on the body by special request, including the decolletage and abdomen. Ultherapy is an effective treatment for lifting and tightening skin on the face and neck, but for the delicate skin around the eyes, we recommend Thermage FLX. This treatment is specially designed to address the unique needs of the eye area, making it a safer and more effective option for this sensitive region.
Thermage FLX vs Ultherapy: Treatment Sessions Required

One of the benefits of both Ultherapy and Thermage FLX is that they typically only require a single treatment session to see full results. This is in contrast to other anti-aging treatments that may require multiple sessions to achieve less impressive results. Full results from Ultherapy and Thermage can typically be seen 3-6 months after treatment, as new collagen production is naturally stimulated.
To maintain results, we recommend that our clients undergo a Thermage FLX or Ultherapy treatment once per year. While no treatment can provide permanent results due to the natural ageing process, the effects of Thermage and Ultherapy can be prolonged with maintenance treatments such as Fotona 4D or mesotherapy, depending on your skin concerns and desired outcomes. During your initial consultation and review, our experienced registered nurses can work with you to create a personalised anti-ageing plan.


Is there any downtime?
Both Ultherapy and Thermage FLX have minimal downtime, with most patients able to return to their normal activities immediately after the procedure. While some patients may experience temporary side effects such as redness, swelling, or tenderness after treatment, these should resolve within a few days.
Results - Thermage FLX and Ultherapy
Is Thermage FLX or Ultherapy best for you?
Since everyone's skin is unique and has different needs, it's important to consider your individual goals and concerns when choosing between Ultherapy and Thermage FLX. It is always recommended to consult with one of our experienced staff to discuss your options and determine the most suitable treatment for your individual needs.
For lifting sagging skin and areas of heaviness
As Ultherapy can target the deeper SMAS layer to stimulate collagen production, it is ideal for lifting sagging jowls, brows and areas of facial heaviness - while improving the appearance of lines and wrinkles across the face and neck. Generally speaking, clients in their forties and above are a good candidate for Ultherapy.
For tightening the skin
We recommend Thermage FLX for those looking to tighten the skin - particularly in clients who have thinner skin types. Generally speaking, clients in their twenties to forties are the best candidates for Thermage FLX.
For eye rejuvenation
If you're mainly concerned with ageing around the eye area, such as wrinkles and sagging skin, then Thermage FLX may be the best option for you. It is specifically designed to address these concerns in the delicate eye area. The Thermage FLX can treat the eye lids and under eyes, which Ultherapy cannot. 


Start your skin journey today
At BalaBala Laser Clinic, your skin journey begins with a complimentary skin test and consultation. During this appointment, we will use Visia Skin Analysis to get a detailed understanding of your skin concerns and recommend personalised treatments that will be most effective for you. This 30-minute appointment is also an opportunity for you to ask any questions you may have about the treatment and for us to get to know your skin intimately. Our goal is to help you achieve the best possible results, and this initial consultation is an important step in that process.
Book your free skin consultation